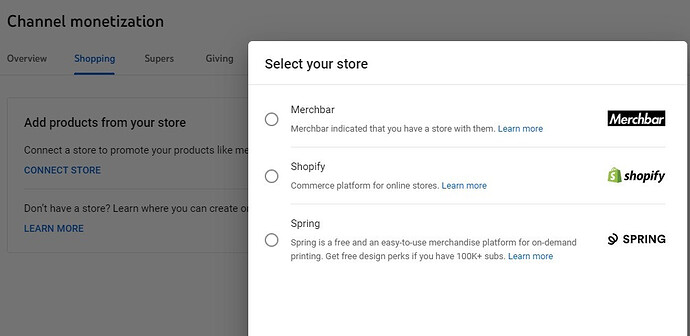 Hi there, I have the issue, that I want connect my partner Youtube account to Spreadshop for using the Merch Shelf. But the connection option for Spreadshop is not showing up!
As you can see in the picture that I added, there are three options available.
I was connected to Teespring before, which worked, but I want to switch to Spreadshop now.
Has anyone an idea? I am thankful for every suggestion
Best, Thomas