Normally when I open my shop that uses the Spread Plugin, it opens a page with the most recently created products and a menu with themes and catgories on the left. Suddenly when I open my shop, it opens with an empty search result instead, and the menu is empty. It looks like this: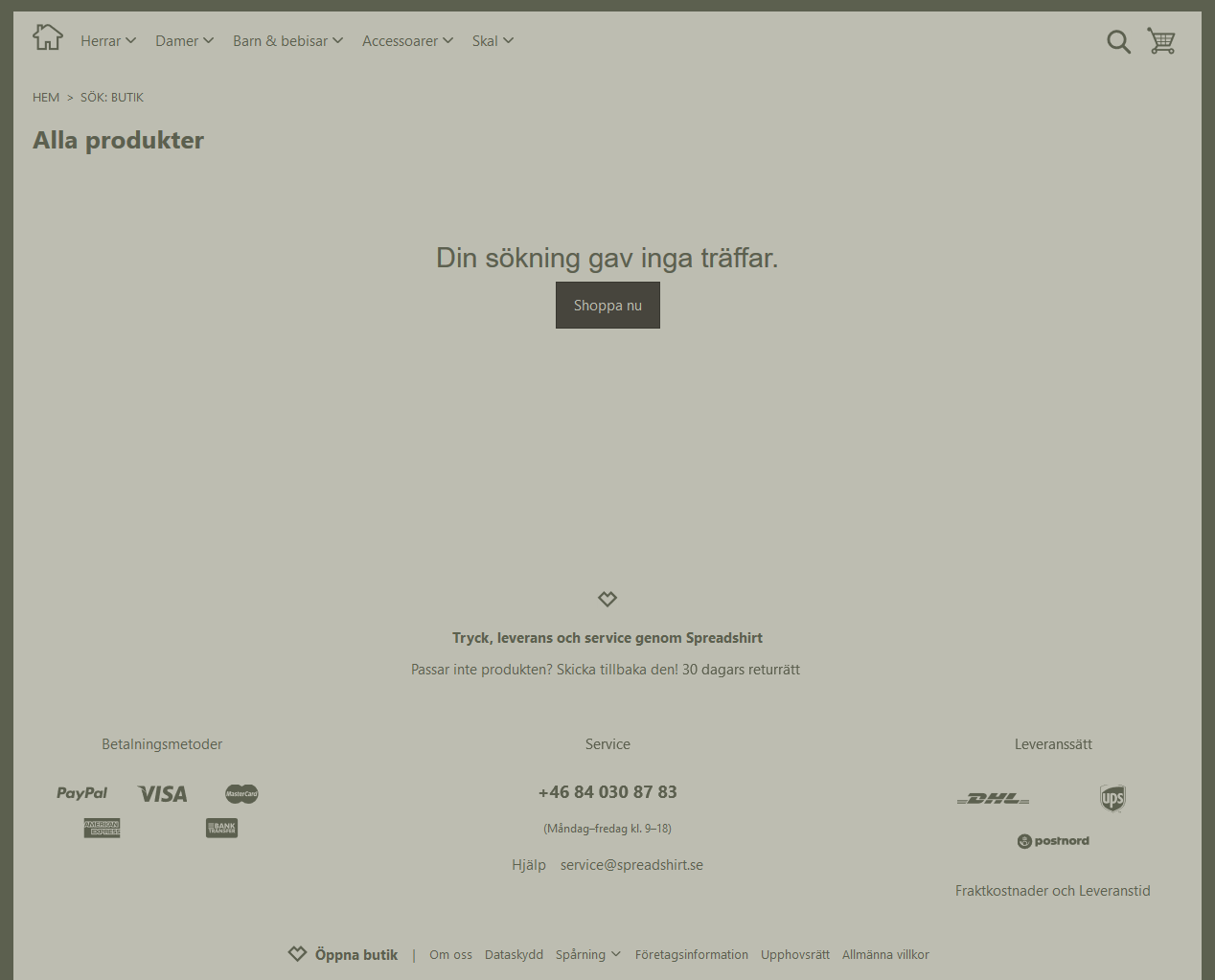 If I click the "Shoppa nu" button or the Home icon in the top menu, the usual start page (recently created) opens.
I haven't changed anything in my shop at all, so why does this happen?